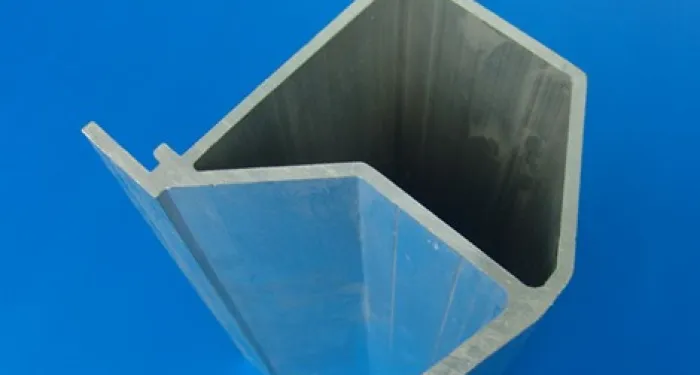 The Properties of Aluminium Profile
Aluminium profile refers to the finished-product in different shape of section, made by aluminium bar by hot melting and extrusion. The making process of industrial aluminium profile covers casting, extrusion and painting. Among them, painting mainly consists of anodized, powder coating, electrophoretic coating, PVDF and transfer paper printing.

Industrial aluminium profile has the following properties:

First, the corrosion resistance. The density of aluminium is only 2.7 g/cm3, which is about one third of the density of steel, copper or brass. In most conditions, aluminium can display excellent corrosion resistance in many chemical systems, including air, water and petroleum chemistry.

Second, the electrical conductivity. Due to its good conductivity which is good for Aluminium Surface Treatment, aluminium profile is often brought into use. Based on the equal weight, the electrical conductivity of aluminium is twice as copper.

Third, the thermal conductivity. Aluminium alloy is about one half of copper in thermal conductivity. It is favorable in manufacturing the heat exchangers, evaporators, heating appliances, cooking utensils as well as the automobile cylinder head and radiator.

Fourth, the nonferromagnetic. Aluminium profiles are nonferromagnetic and it is an important feature in the electrical industry. Spontaneous combustion cannot take place in aluminium, which can improve security while handling or carrying inflammable and explosive materials.

Fifth, the machinability. The workability of aluminium profiles is excellent. Among various kinds of wrought and casting aluminium alloy, as well as the various states after the alloy are manufactured, the change of machinability is quite big, this requires a special machine tool technology.

Sixth, the recyclability. Aluminium has a high recyclability, and this property spare no difference between the recycled aluminium and primary aluminium.

Guangdong Xingfa Aluminium Co., Ltd., which formerly known as Guangdong Xingfa Aluminium Profile Factory, was established in 1984. As one of the earliest enterprises engaged in aluminium profile in Mainland China, the Company has become a famous and large-scaled enterprise specialized in production of aluminium profiles for both architecture and industry, with its yearly capacity of 150,000 tons.